Dr. R. D. Patidar, Vice Chancellor
A recipient of several scholarships and awards such as the MHRD Scholarship, the Gold Medal at M.E. Level, the best paper award at the IEEE conference and the best teacher award. He worked as a Director, OP Jindal Institute of Technology (OPJIT), Raigarh, prior to Registrar, OPJU. He was Professor, Dean Academics and Officiating Director at MIT, Mandsaur, prior to joining OPJIT. He is having more than 25 years of experience in the academia, industry and administration.
---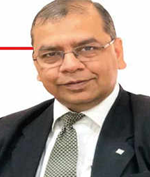 Dr. Dheeraj Sanghi, Member, Academic Council
Prof. Dheeraj Sanghi is currently Professor of Computer Science and Engineering at IIT Kanpur. From 2008 – 2010, he served as the Director, LNM Institute of Information Technology (LNMIIT), a public-private partnership University in Jaipur. His administrative experience includes running the Institute Computer Center, managing Graduate Admissions, cultural advisor to students, Student Counselling, managing UG education at IIT Kanpur (as Chairman of Senate Under Graduate Committee), design of CS curriculum, and Chairman of Health Center Users Committee.

---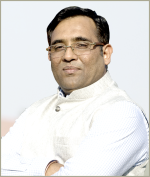 Mr. Anurag Vijaywargiya, Registrar
Mr. Anurag contributed more than 19 years in Professional Education viz. Engineering, Management, Pharmacy and Education. He has been instrumental in setting up various professional institute of higher learning including OP Jindal Community College and OP Jindal University. He has held leadership position in various institution in function of Administration, Regulatory affairs, Student Affairs, Admissions, Strategic Planning and Operations.





---


Dr. S. Das, Steel Chair Professor and Head - Metallurgical and Materials Engineering
He has more than 35 years of teaching, research, and industry experience and served as a Director of CSIR-AMPRI Bhopal. He has the research exposure of CSIR-AMPRI Bhopal, Mechanical Engineering Department, Tsukuba Japan under bilateral exchange program, TU Berlin as a DAAD fellow, and has in his credit more than 174 research publications in SCI Journals and book chapters. He has guided more than 15 Ph.D. and 25 Master dissertations. He has been the Visiting Faculty in the Materials Department, University of Wisconsin-Milwaukee the USA.





---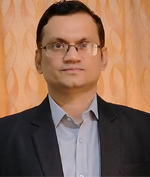 Dr. Siddharth S Chakrabarti, Director – CIAC & CSTPD and Associate Dean Faculty of Mechanical
Dr Chakrabarti has a glorified experience of 19 years in teaching and academic management with a good number of research publications and patents in reputed journals. With a research profile spanning evaporative heat transfer, flow and heat transfer in porous media, Solar Global Radiations, Solar thermal applications, nanomaterials, heat transfer with change of phase and others. He has published widely but is perhaps better known for his good teaching skills and implemented several innovative curricula at undergraduate and post-graduate level.





---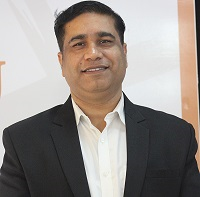 Dr. Saket Jeswani, Assistant Dean & Professor, School of Management
Dr. Saket Jeswani is B.Pharm, MBA (HR), Ph.D (HR) with rich 16 yrs of experience as professor, researcher and certified corporate trainer and coach. He is also pursuing his 2nd phd from IIM, Sambalpur in the area of HR/OB. Dr. Jeswani is currently working as Assistant Dean & Professor, School of Management at OP Jindal Univeristy, Raigarh. As a teacher and researcher, he is life time member of professional bodies like National HRD Network and Indian Society of Business Management. Presently, he is Editorial Board Member & Reviewer of various National & International Journals of repute. He has an experience of being Resource Person for various Research Methodology Workshops & Research Conferences. He has published several Research Papers in National and International Journals, and presented his Research work in National and International Conferences. His expertise is in working with Statistical Package of Social Science (SPSS) and Analysis of Moment Structures (AMOS) and hands on expertise in Structure Equation Modeling. Dr. Jeswani is a certified Trainer & Coach. he is also a career counsellor and has conducted various training sessions. He has done Advance Diploma in NLP Coaching & NLP Practitioner Course accredited by American Board of NLP (ABNLP) and International Coach Federation (ICF).
---


Dr. Shesadev Nayak, Director, Career Development Centre & Professor, School of Management
Dr Shesadev Nayak is a result oriented professional with over 27 years of rich experience that includes 8 years in Industry and 19 years in Academics. He is an UGC-NET Qualified Management faculty and Ph.D. in Management. He has served as faculty and dean at leading institutions including IIMT, KIIT School of Management (KSOM), EMPI Business School, Jagan Institute of Management Studies (JIMS), LBIIHM etc. Prior to shifting to Academics, he had worked in the industry with organizations like Molex India Ltd, CDIL, Delhi and J K Paper Ltd.






---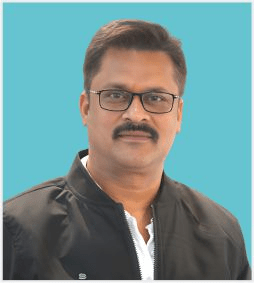 Dr. Girish C Mishra, Associate Dean - School of Science & Controller of Examination
He specializes in Electronics, Solid State Physics & Material Science and has an experience of more than 23 years of teaching and research. He awarded Gold Medal from GGDU University Bilaspur. Dr Girish has published over 30 research papers in the area of remote sensing, Micro & Nano phosphor preparation and characterization. He has been on the Editorial Board and reviewer of International Journal.






---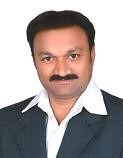 Dr. G Madhusudhana Rao, Head, Electrical Engineering Department
Dr. G Madhusudhana Rao has 22 year of Academic experience. He started his career as Asst. Professor from 1999 and now working as Professor. He held various academic positions. He has foreign exposure and worked as Professor in Bule Hora University, Ethiopia. He has been received award of "BHARAT VIDYA SHIROMANI" by International Institute of Education and Management -New Delhi. Dr. G. Madhusudhana Rao has published more than 80 publications, five patents in his career, and he authored three books. He guided 6 PhD scholars. His domain of research is Modeling and Control of Electrical Drives with artificial intelligence, Smart grids and Renewable Energy Sources.




---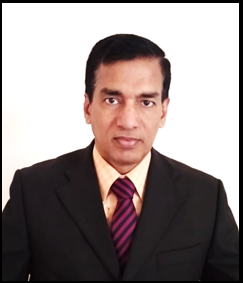 Dr. Biranchi Prasad Panda, Professor, School of Management
He has a wide experience of more than three decades in industry for initial 6 years followed by twenty-five years in academics His areas of professional expertise include PLM, Technology Management, Logistics & Supply Chain Management, ProductionProcess, Operations Management, Industrial Automation, Project Management, Industrial Engineering & Management, Design Management. He acts as resource person in FDPs, Training and Workshops. His research articles received Best Paper Awards and published in SCOPUS, ABDC and UGC listed journals. He is a reviewer of International Journals for Science, Engineering and Management.




---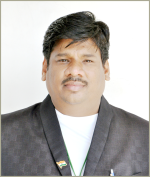 Dr. Mahesh Bhiwapurkar, Director-Corporate Education & Training
Dr. Mahesh has extensive experience of 24 years in teaching, research, and The industry with 70+ research publications in reputed journals and conferences. His research interest focuses on condition monitoring, human response to vibration, Biomechanics, Robotics, and Automation, and System Modeling & Simulation. He is also a corporate trainer to the industries and responsible for the productive interface between academia and industry. He has been on the Editorial Board and reviewer of several International Journal.
---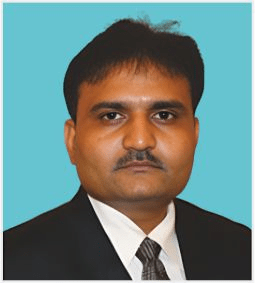 Dr. Sanjay Kumar Singh, Assistant Dean - Student affair, Department of Humanities
Dr Sanjay Kumar Singh is Professor at Dept. of Humanities. Having more than Sixteen years teaching and administrative experience, his specialization is in the area of Indian Writing in English and ELT. He has delivered many keynotes, visiting lectures on IWE, ELT, Soft Skills, EI, CSR, Disaster Management and Human Rights. Dr Singh has organized many National and International Conferences, Workshops, Seminar, Colloquium and National Level Tech-Fests. He has participated as resource persons and paper presenter in more than 70 International, National Conferences and Seminars.




---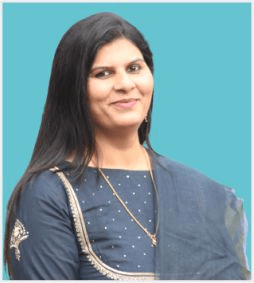 Dr. Saumya Singh, Chairman ICC
She carries a rich and varied experience of approximately 15 years in teaching and learning. She has keen interest in research and owes a good number of research papers in reputed journals related to Geometric Function Theory. She has presented her research papers in various national and international conferences. She has contributed to the curriculum development for B. Sc.(Hons.) Mathematics. Apart from this, she has proved herself as an effective administrator being the chairperson of Internal Complaint Committee(ICC) and a member of Social Empowerment Cell.