OVERVIEW
CAREER GUIDANCE &
MENTORING

SOFT SKILLS AND PROFESSIONAL DEVELOPMENT
The Career Development Center (CDC) of the OP Jindal University is a dynamic unit, which provides a comprehensive array of services and support to its students that will assist them in their life-long Career Development and Placement. The CDC acts as a central hub for the overall development of the students aiming for the final placement. CDC acts as an interface between the industry and the students, and facilitate the campus recruitment drives of all the companies as per their requirements. CDC liaisons with industries and corporate organizations to provide suitable jobs and internship opportunities for all the candidates completing their studies from OP Jindal University.
Advice to Students: Maximize Your Career Prospects During Covid-19
Ever since pre-lockdown you guys are off the campus and hanging around online classes and activities. This continues during lock down 1.0,2.0, 3.0; will surely extend up to Aug 2020 and may be beyond that. Know More..

OUR TOP RECRUITERS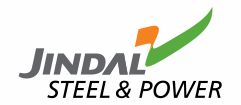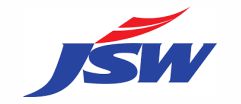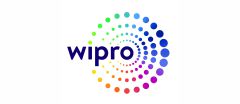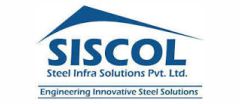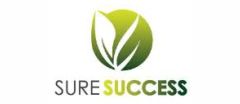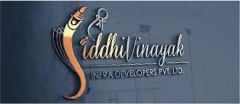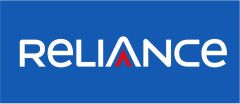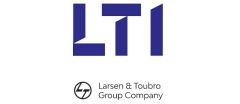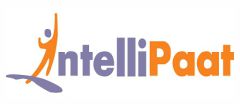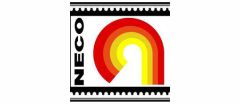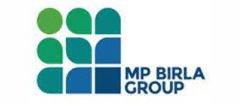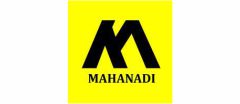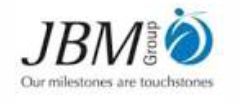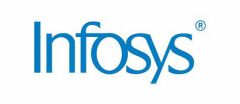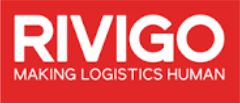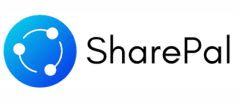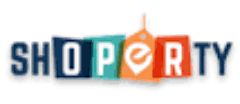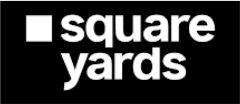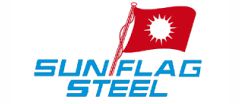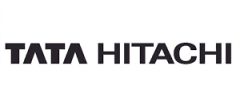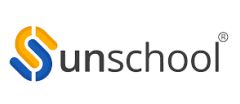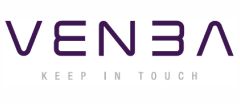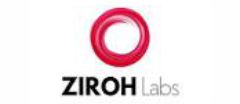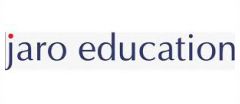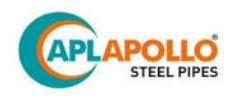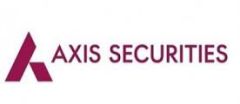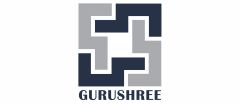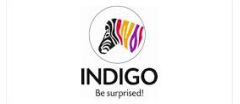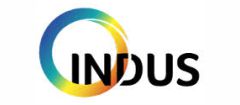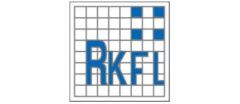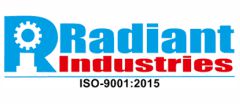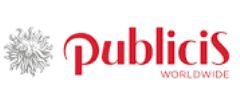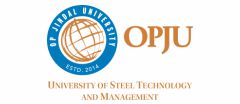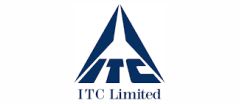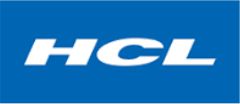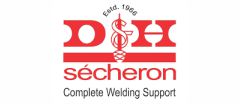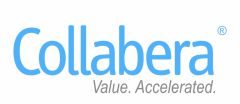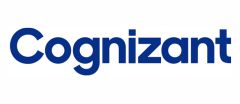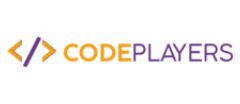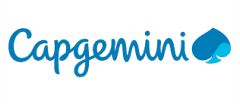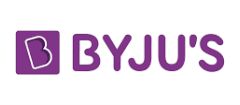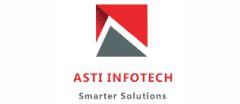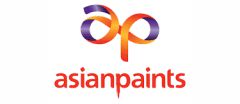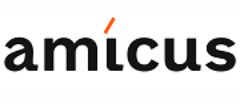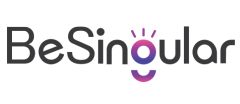 Placements Statistics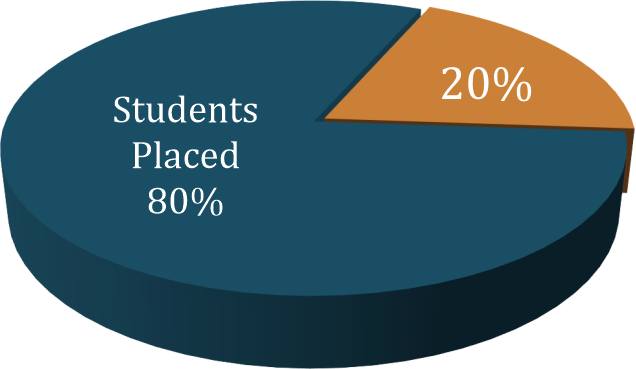 2015-2019 Batch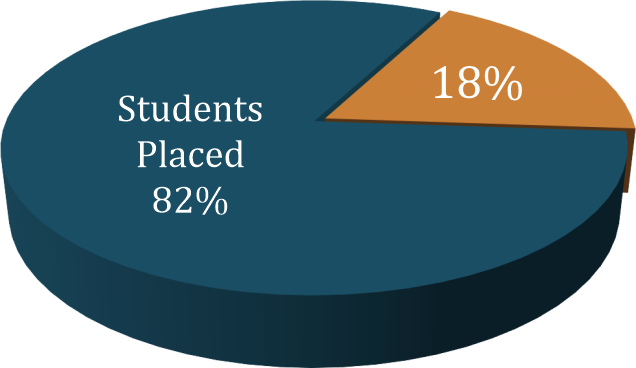 2016-2020 Batch

2017-2021 Batch
Placement Highlights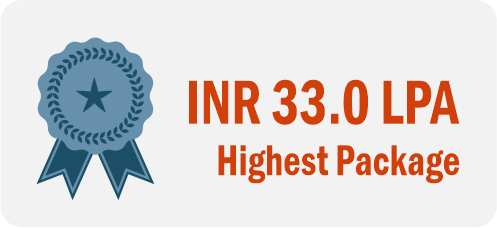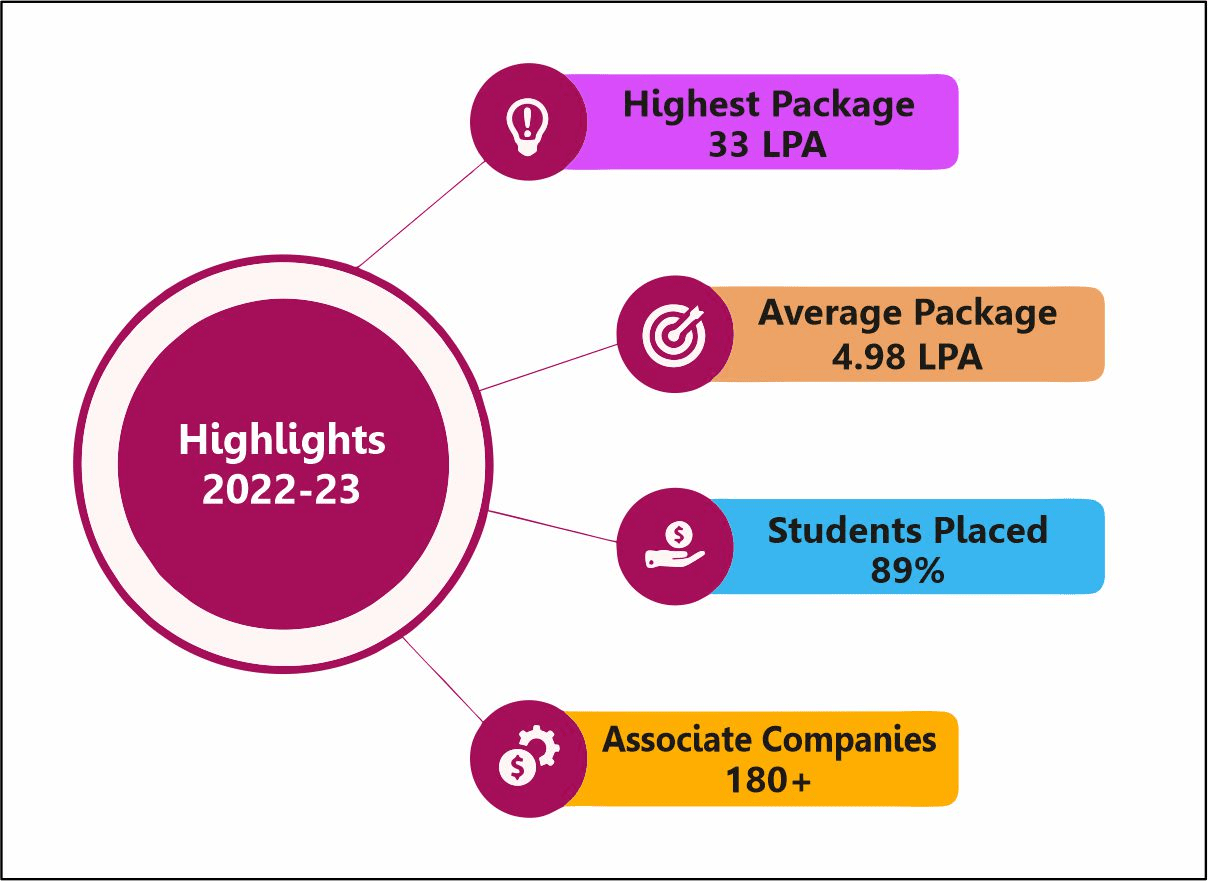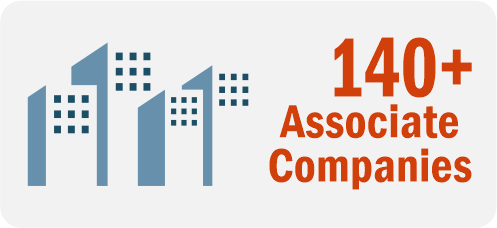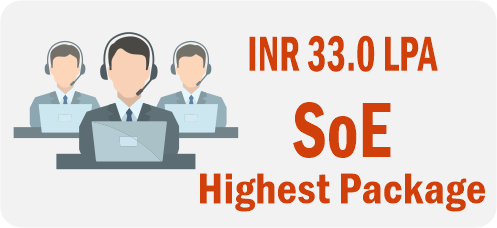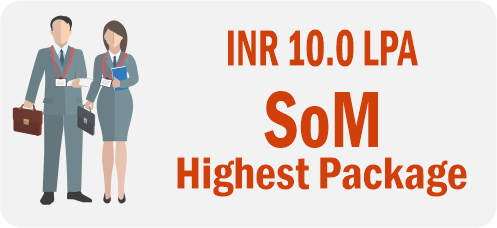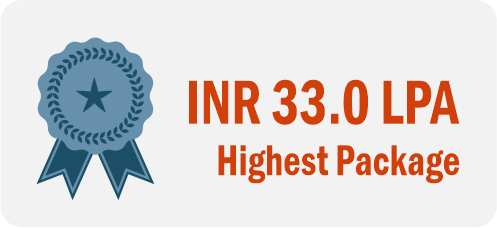 Placement Snapshots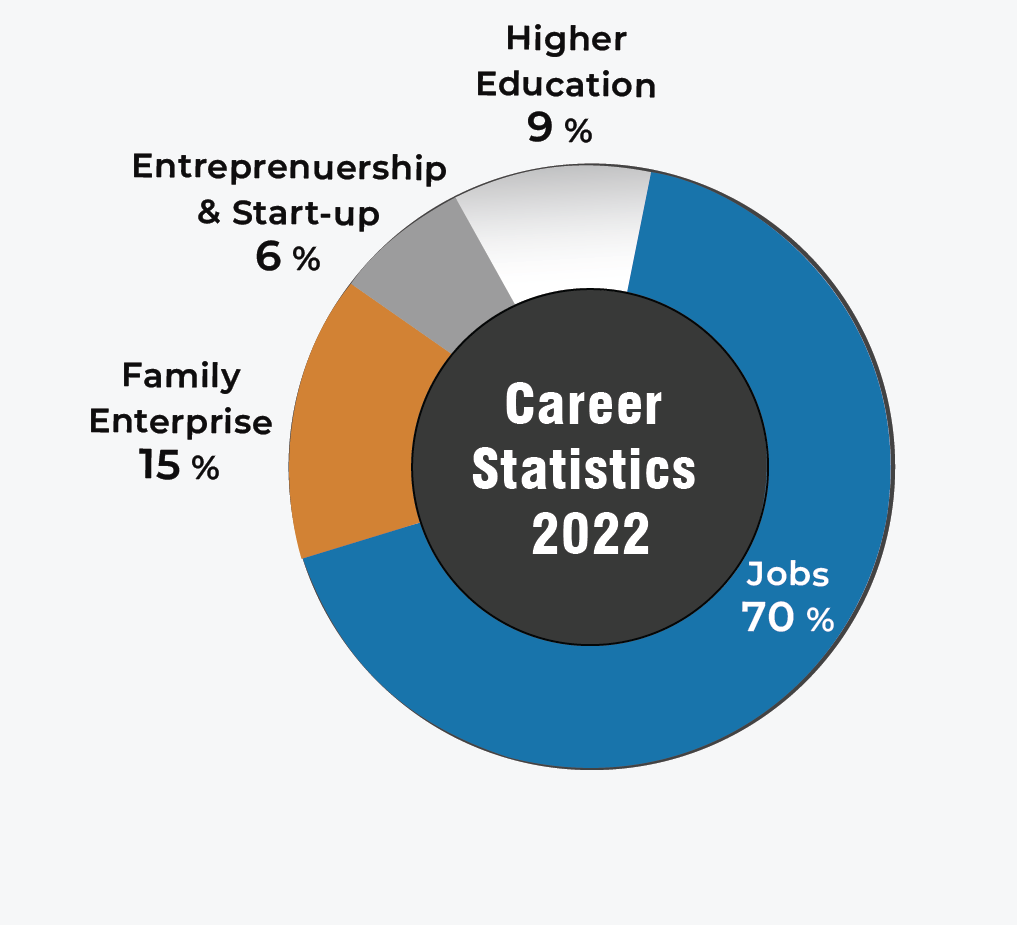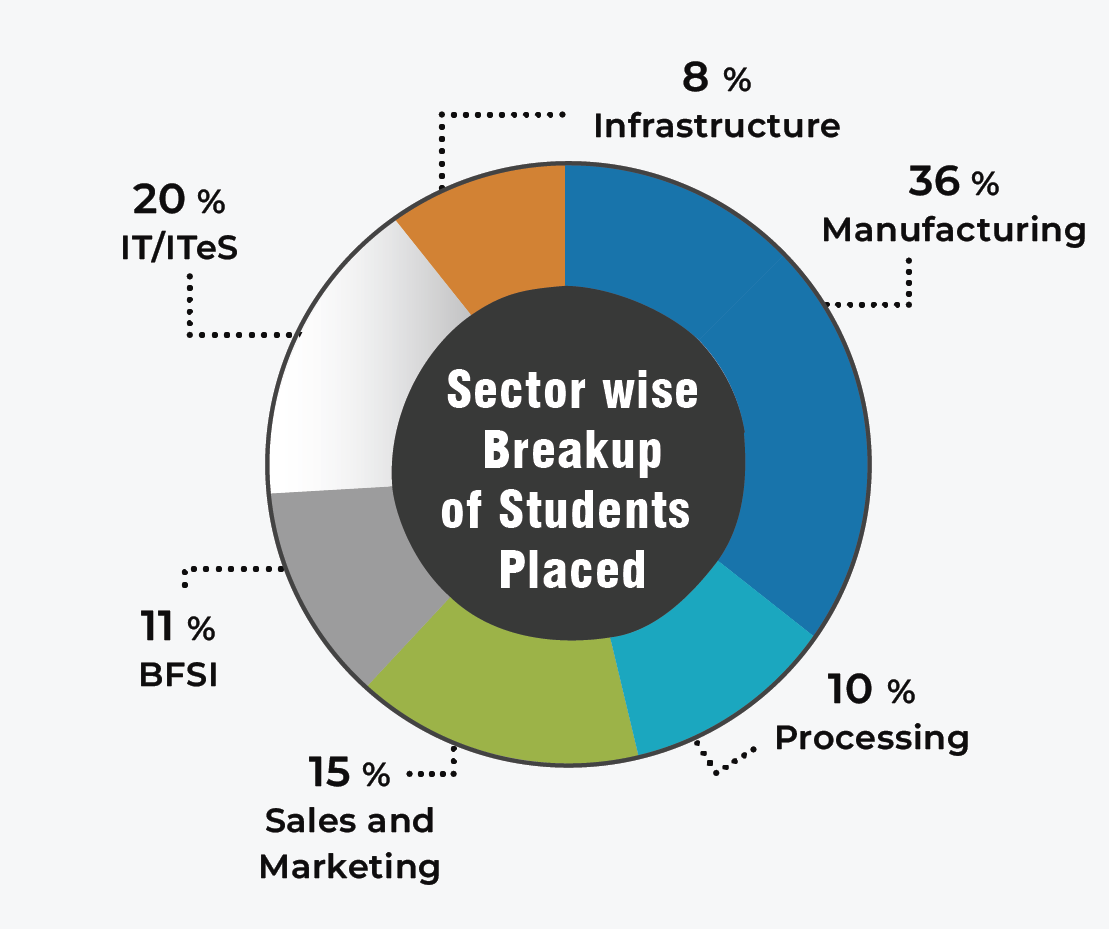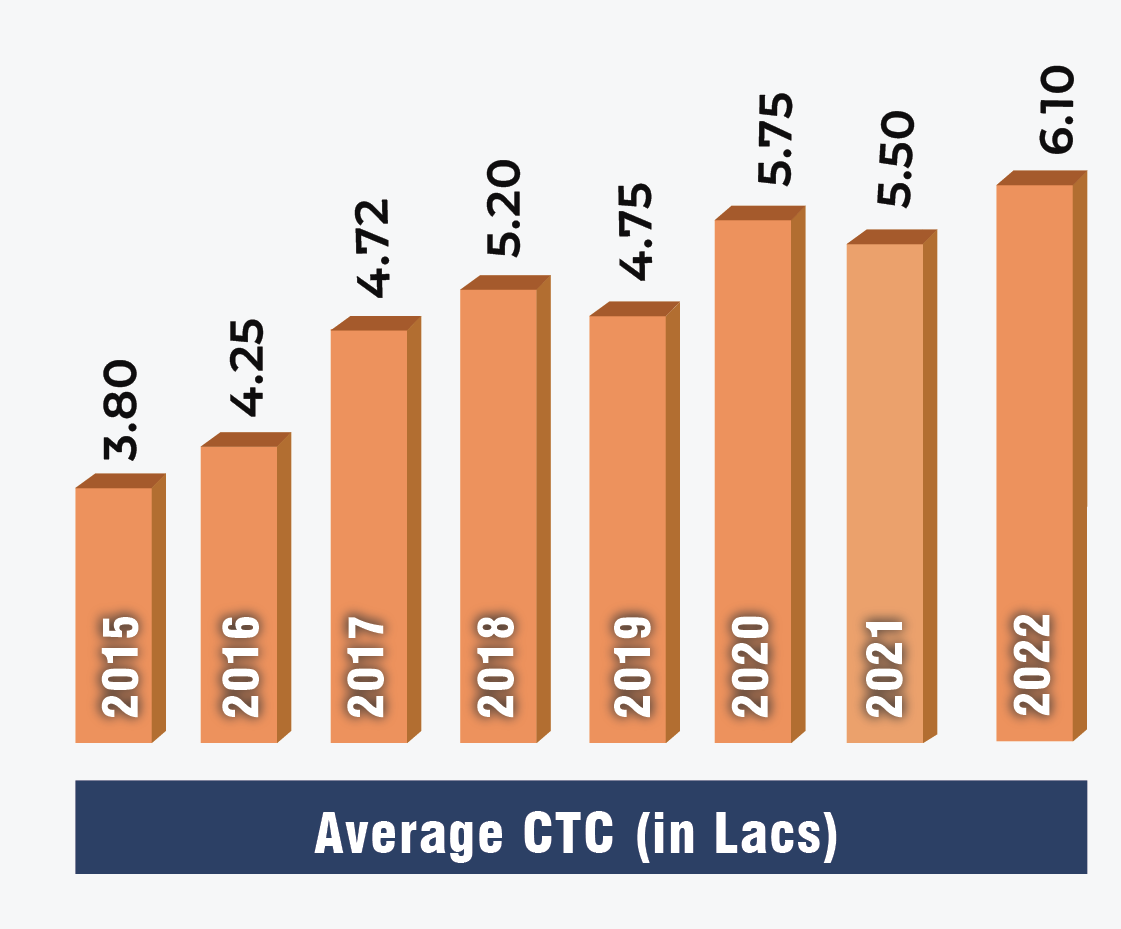 ---
Internship


Our Ambassadors
Our students are our ambassadors and they are an asset for any organization.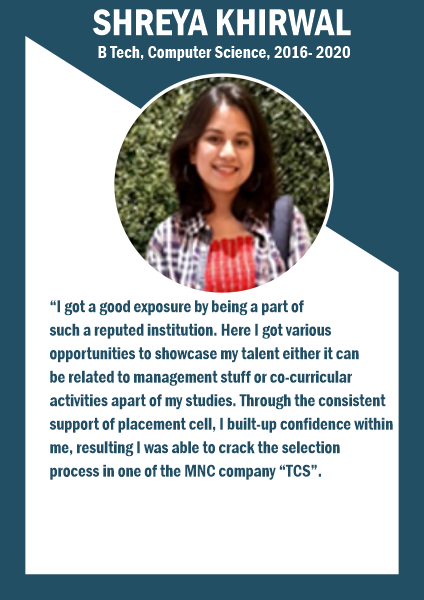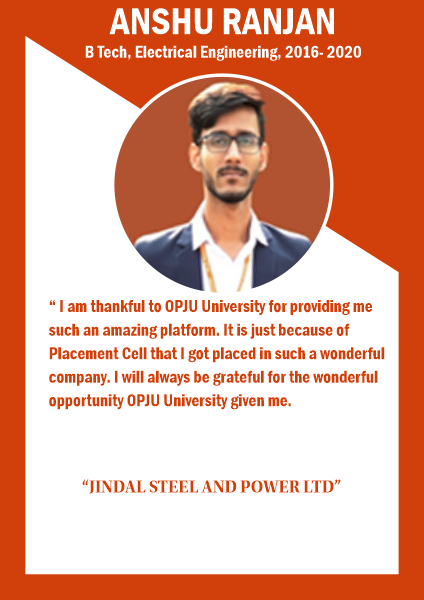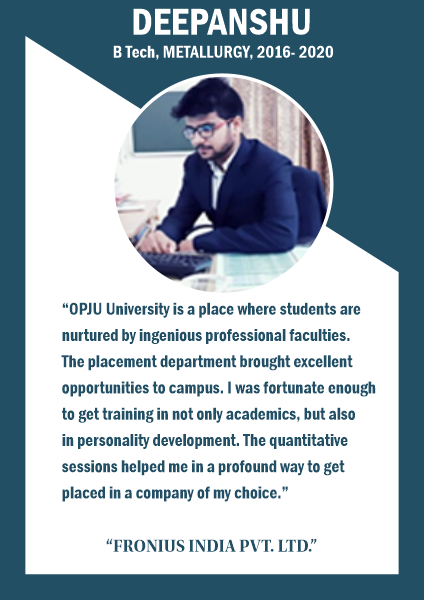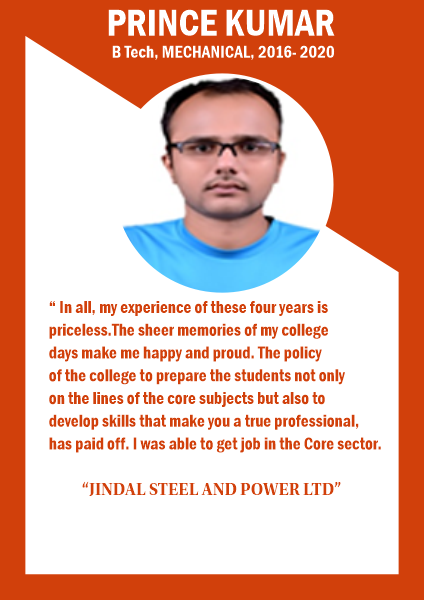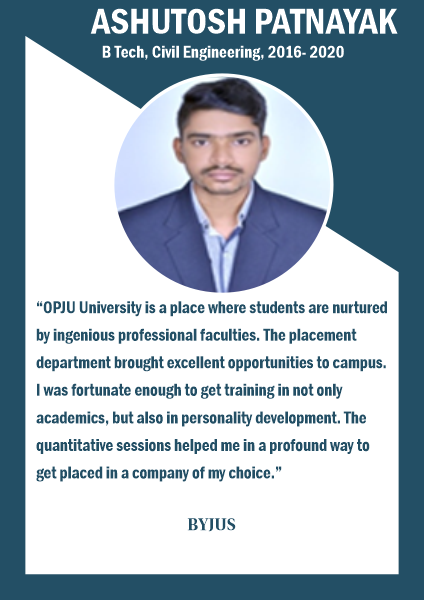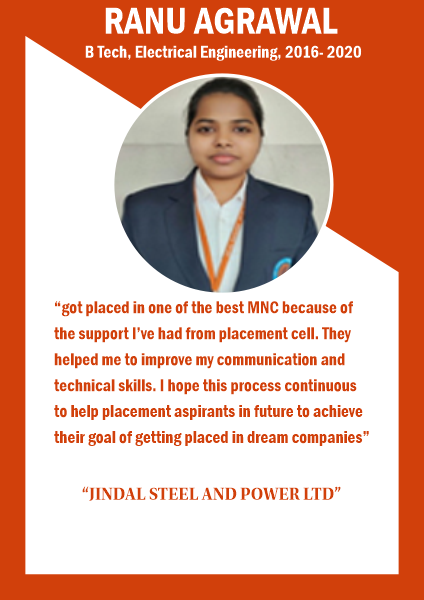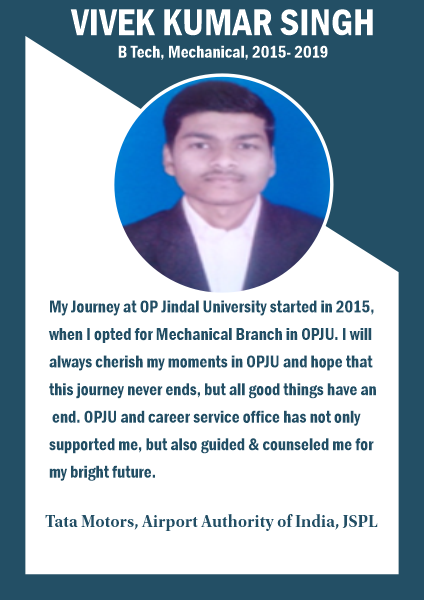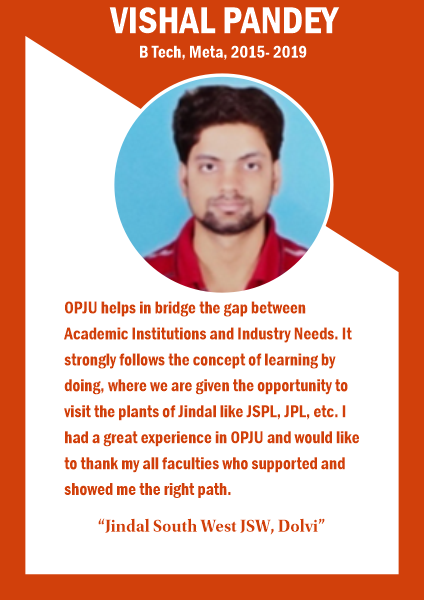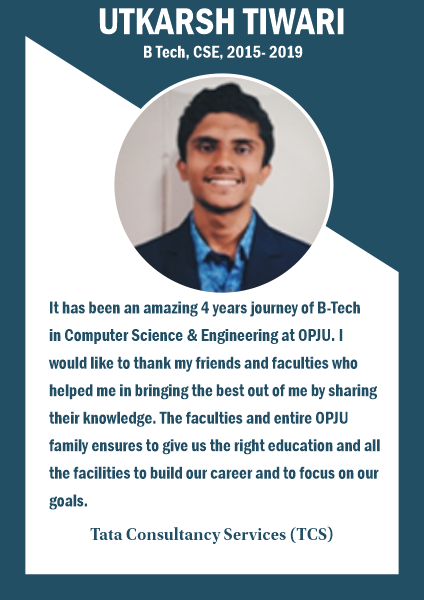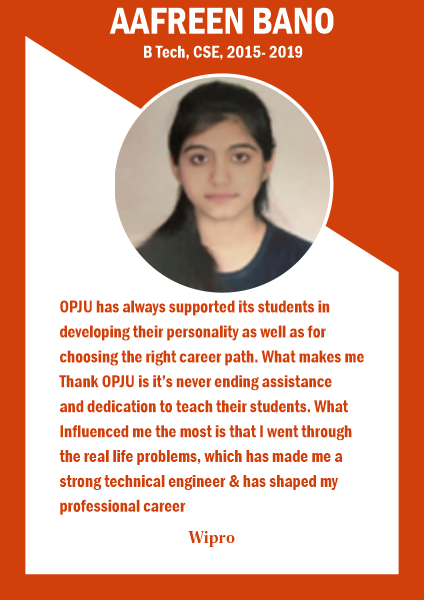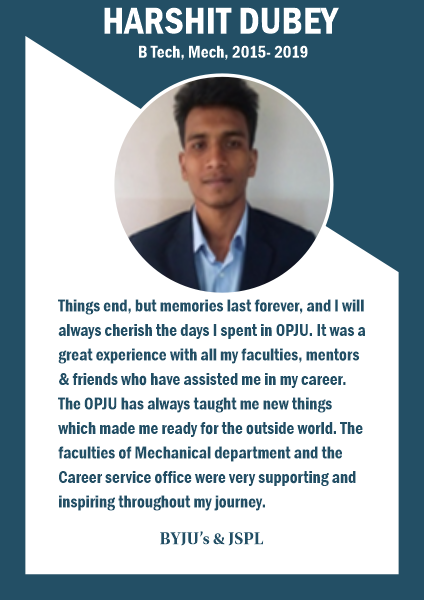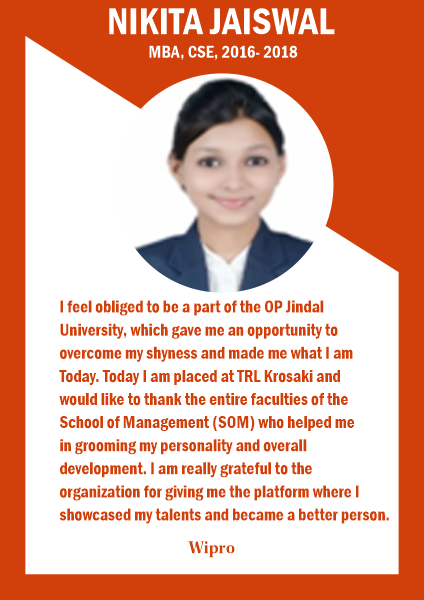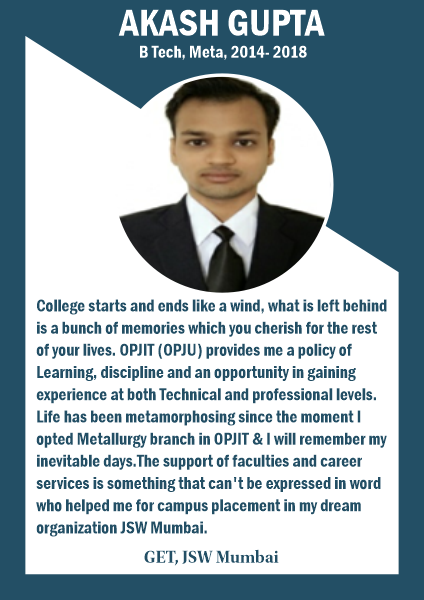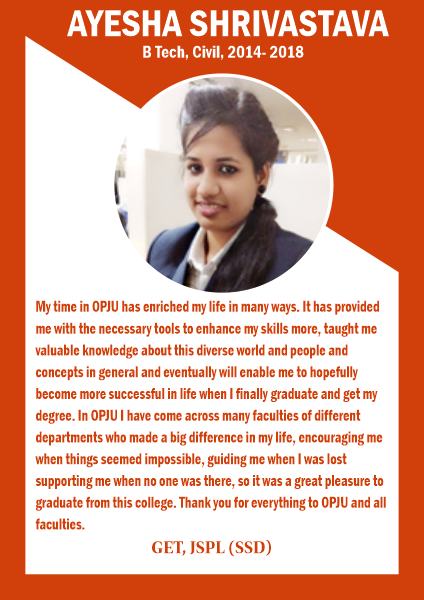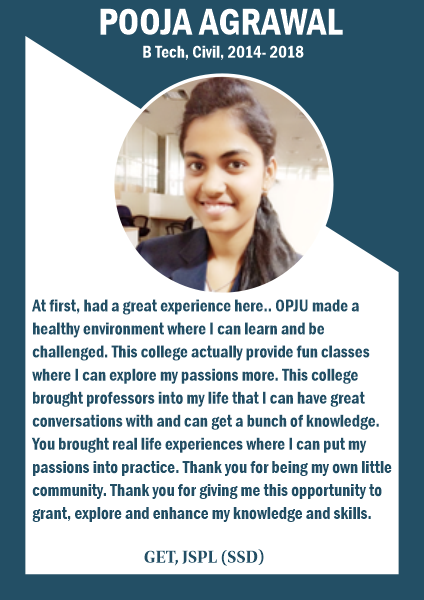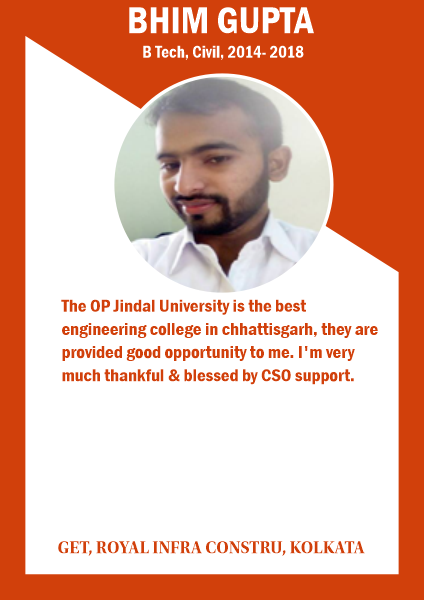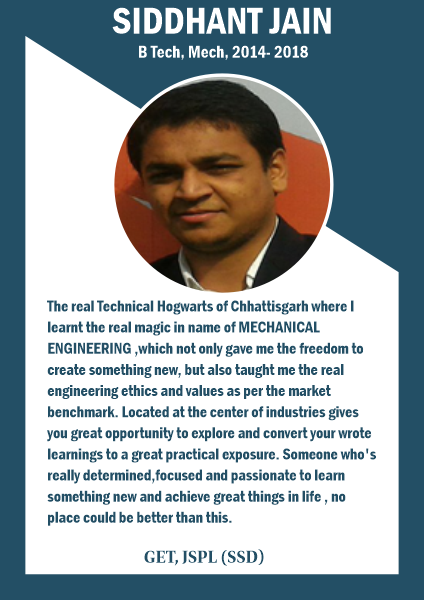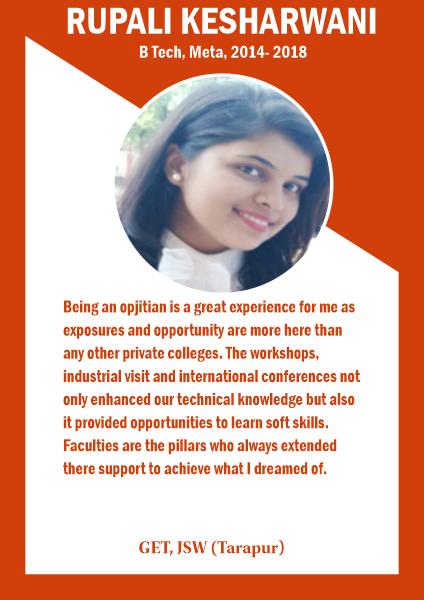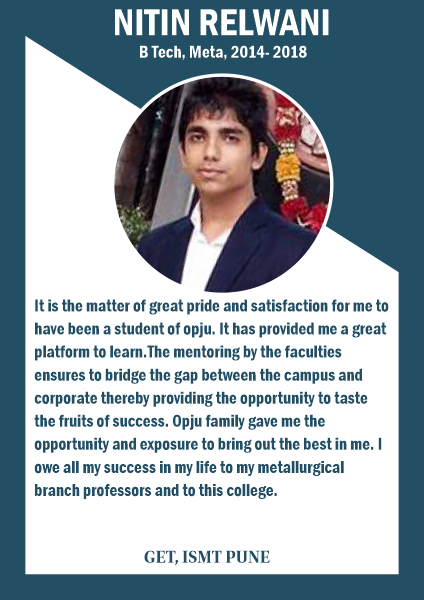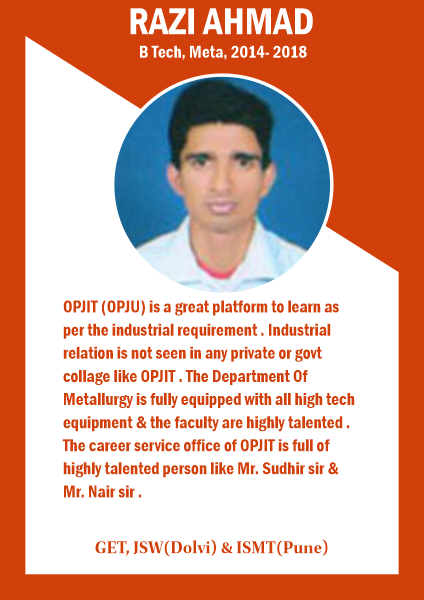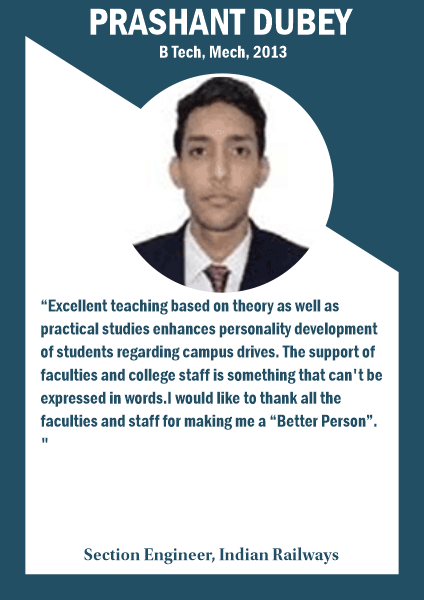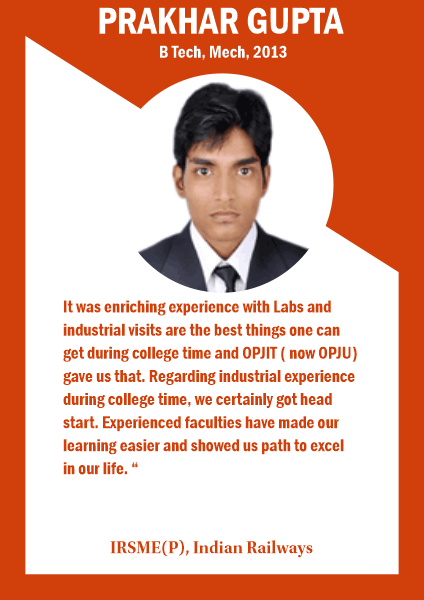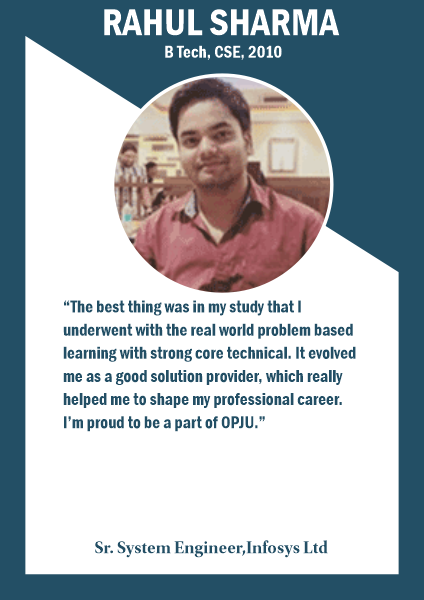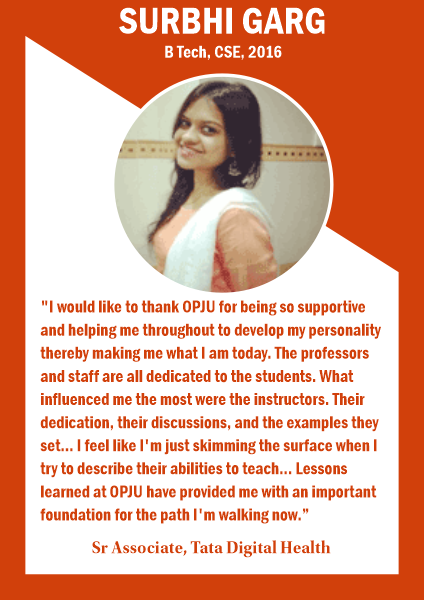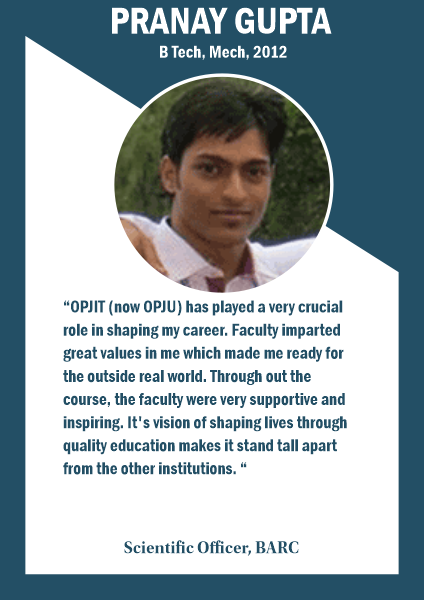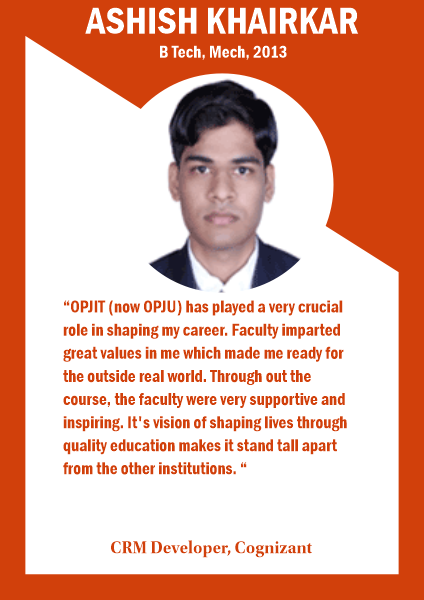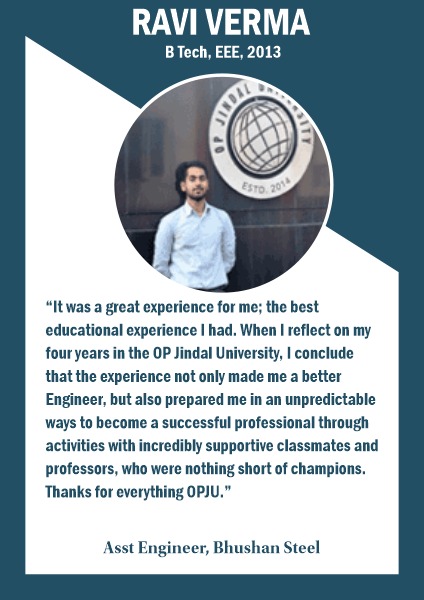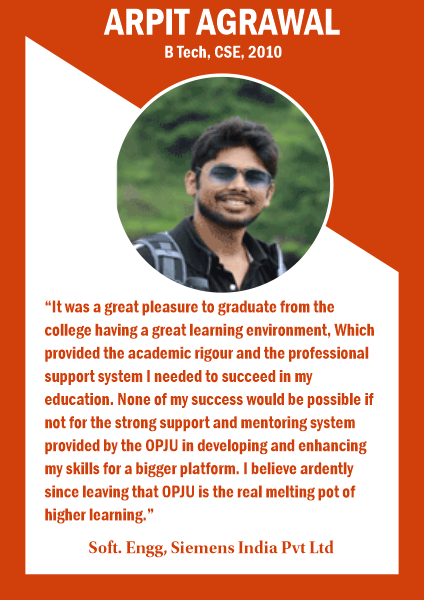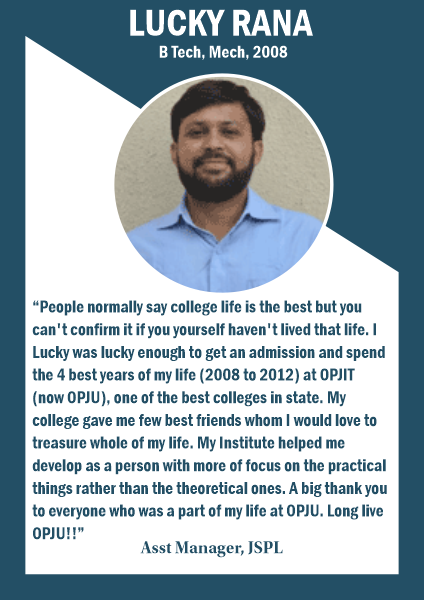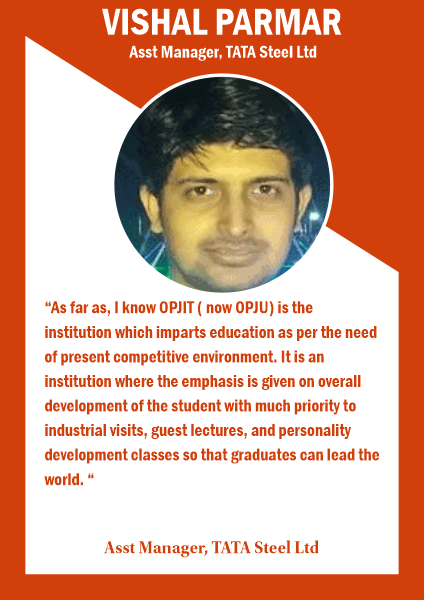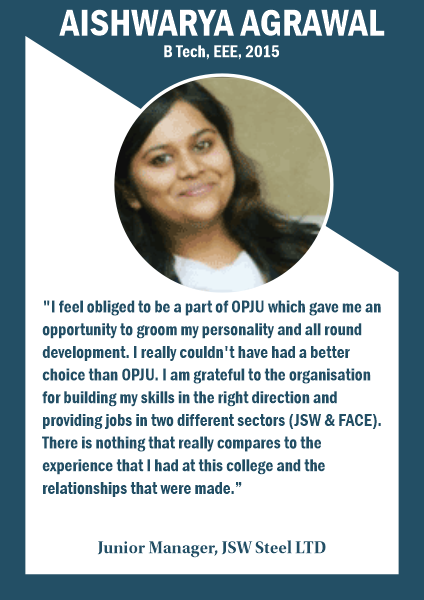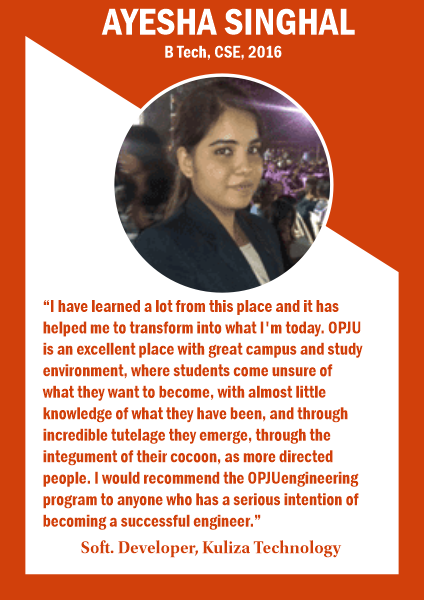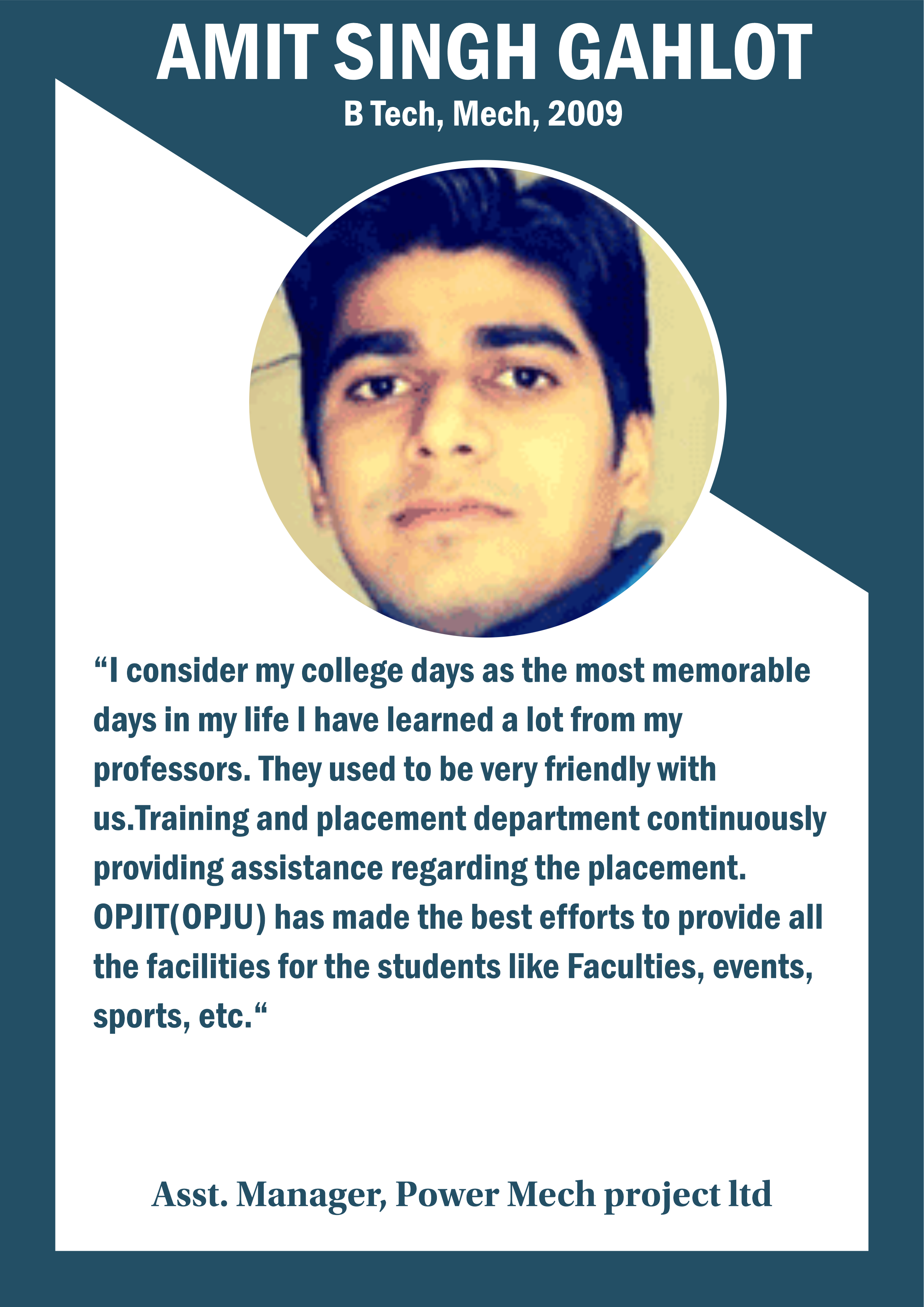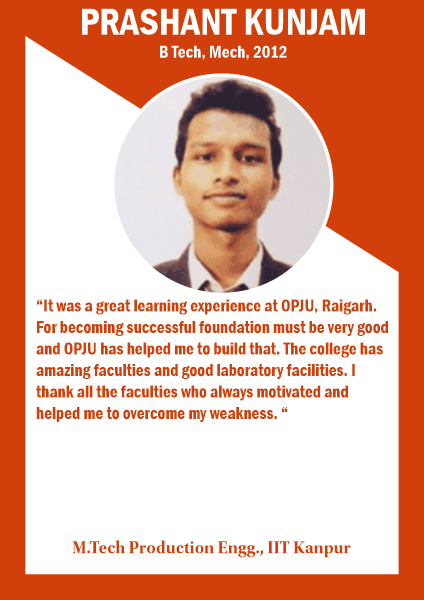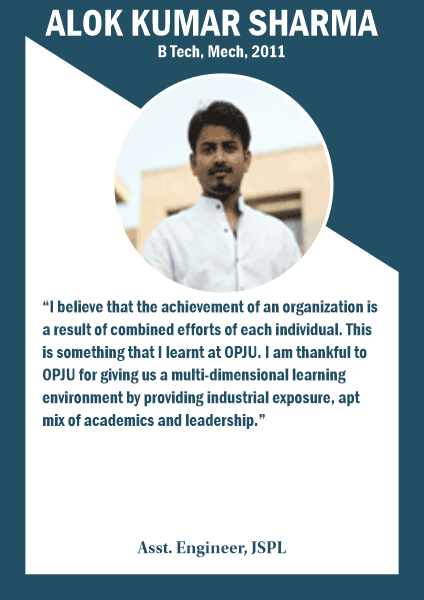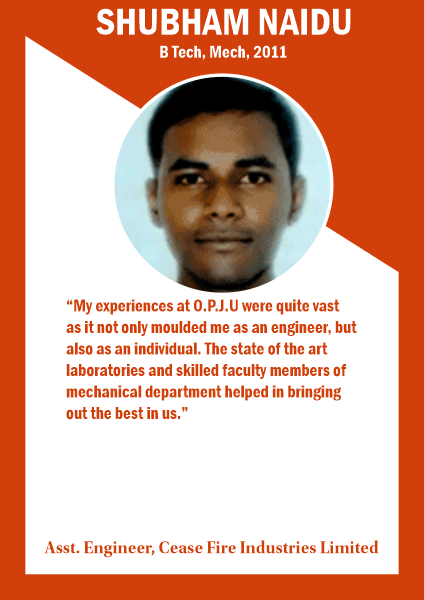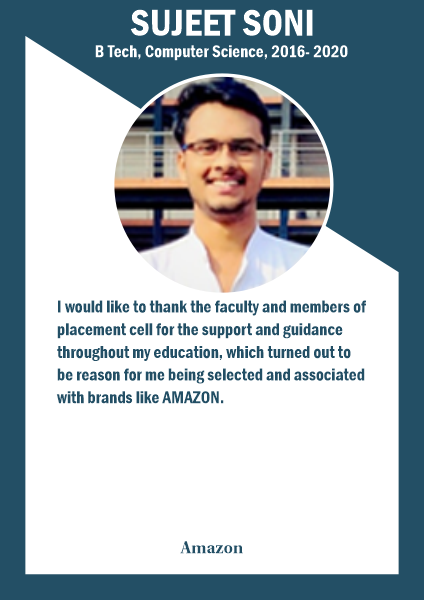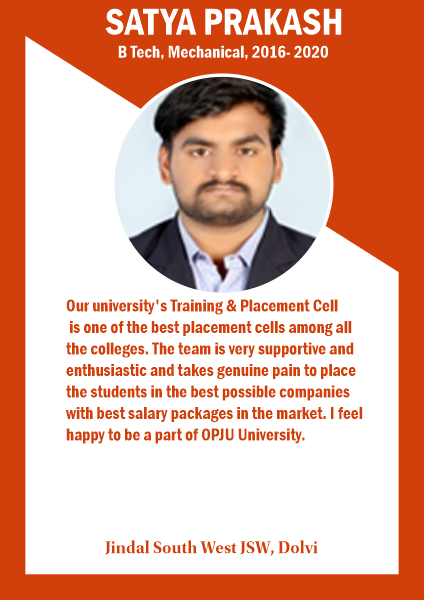 Activities
Our Goal is - 100 % placement of all the eligible students.
The Placement season at OPJU, Raigarh begins from the month of August and goes on up to June. However, our office is a place buzzing with Ideas, Activities and Enthusiasm throughout the year. We carry out the following activities on campus.