Vice Chancellor's Message
Dr R.D. PATIDAR
Officiating Vice Chancellor (Pro Vice Chancellor)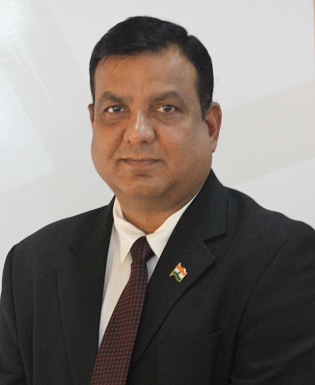 From our inception in 2014, it was clear to us that we are bestowed with an enormous opportunity to truly leverage our key strengths – location, industrial assets, and the supporting eco-system to re-imagine the role an institution of higher education can play to truly build a world class institution with a specific focus.
No institution has the commitment, vision, or execution capabilities like OPJU to deliver on the vision of becoming India's First and Only Private University catering to the needs of the Indian Steel Industry.The University will consciously create resources that address problems unique to the Steel industry whether in the areas of engineering and technology or in the fields of Management practices.
OPJU will deliver on its promise through industry aligned academic programs, industry focused research, skill development efforts, scholarship, and advocacy initiatives.
Specifically, the University will have five core strengths; Steel Making, Manufacturing Excellence, Steel Industry 4.0, Steel Logistics, and Steel Global Markets, each of these embedded in each of our delivery modes to make an immediate impact to our stake holders – students, industry partners, and academia.
OPJU will be unique through its practical approach to teaching by embracing a "learning by doing" pedagogy, focus on real world problems of the industry and on-the- job training for all students, an industry specific academic curriculum, and a research focus driven first and fore-most by industry needs.
We will measure our success by learning outcomes which are student centric, both academic and non-academic.
In a short period of four years since we began we have three schools, Engineering, Management, and Science Offering 7 seven degree programs with over 1200 students, and 70 + faculty members.
We have already embarked on our journey to focus the efforts of meeting the needs of the Steel and affiliated industries. We request you all to partner with us in this ambitious journey. We are grateful as always to your deep commitment, encouragement, and support that you have extended to us in the past and look forward to a long-lasting partnership in the future.